​
at some point press, llc DBA
Greentree Book & Paper
Hi! I'm Sonja Greentree Rossow, I've been a custom book binder and book restorer since 2009.
I am not accepting new work As I will be transitioning to another studio in January 2024. More news to follow in the new year.
Studio Hours:
Wednesdays 12:00 – 4:00
Thursday 12:00 – 4:00
Fridays 12:00 – 4:00
My studio is located inside Lowe Mill Arts & Entertainment complex. The Mill is only open to the public Wednesday – Saturday. If you need an appointment outside of the posted hours, please contact me and set one up.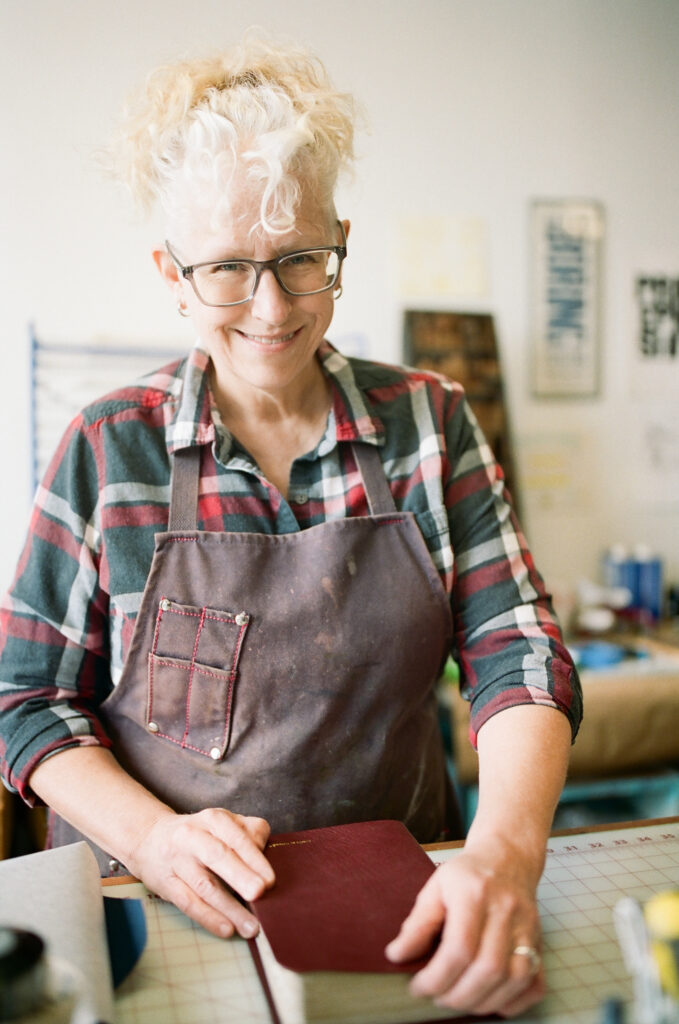 01.
Custom Binding & Stamping
You imagine it and I can make it. Checkout some of my creations. I also offer hot foil stamping for books.
02.
Book Repair & Restoration
Do you have a special book that is falling apart? I specialize in repairing old books. I no longer do Bibles, but can point you to someone who does.